by Raquel Roybal, LCDR (ret.) U.S. Navy
From Rock Bottom to Phenomenal Success
When you are trained as a Drug and Alcohol Abuse Counselor, as I was, you are told many times that substance abusers often have to hit "rock bottom" before they admit their problems and begin to work a "twelve step" program and emerge into the light.  Some never make it.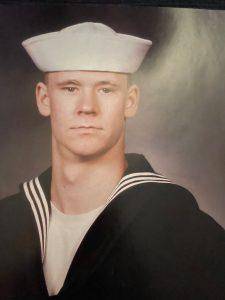 Gary Coffin,  Sonar Technician (OS3) aboard USS LOS ANGELES SSN-688, and his wife Jennifer, are some of the success stories. USS Los Angeles was commissioned 13 November 1976 and decommissioned 8 Feb 2011. 
Born in Albuquerque in March of 1978, he attended Sandia High School but moved out of his home and quit school at age 16, "mostly because I wanted to work to take care of myself."
He studied for, and took, the GED while working a job as chimney sweep.  He started noticing that a lot of the really successful people were retired military, so he decided to join.  He turned 18 just before leaving for boot camp in Great Lakes in the middle of winter.  Not knowing what specialty he wanted to pursue, he became a "striker," which means he would apprentice work in an area of training leading to a specialty.  Many times strikers can be assigned to the "deck" department where they learn the "topside" skills to prepare a ship to get underway or return to port. In a stroke of luck a counselor at boot camp had checked  his ASVAB scores, and told him he could go to "NUC school" and would be given a  $5000 check to serve on submarines.  He told them to sign him up and he was ordered to Groton, CT, to become an OS STS (Operations Specialist, Sonar Technician Submarines). He went to a Class A School to become a Sonar Technician, and, upon completion, received orders to the USS Los Angeles (SSN 688), homeported in Hawaii, in 2000.
 
Gary shared a picture of enchantment for the submarine life where he said, "life is all about brotherhood." He established many close friendships with other sailors on the submarine and really enjoyed visiting the ports of call.  When in port he studied Political Science at the University of Hawaii at Manoa.
 
Life as he knew it came to an end during what he called the "dark days" aboard USS Los Angeles when the command structure above him–commanding officer, executive officer, navigator, and Chief of the Boat (COB)—changed, as did the overall atmosphere on the boat. He had become disillusioned with the service, and was discharged in 2003.
 
Falling into a deep depression and suffering from stress, he developed problems—first with alcohol, then with drugs.  He began a seven-year bout with substance abuse which led to homelessness and even several arrests.  He returned to HI in 2007 and was homeless there until 2014.
 
Sometime along the way Gary met Jennifer "on the streets," and with mutual support and accountability they "were able to love each other until we were capable of loving ourselves."  They both graduated from college, "moved to San Diego and back, bought two homes and repaired relationships with our families," a goal of the twelve-step programs. See 12Steps.org. They were married Feb 13, 2018.
 
If I had to assess what kind of character Gary has, I would say he is singularly determined and motivated to give back to the community that supported him.  After amassing a long history of substance abuse, homelessness, and arrests, he decided he wanted to become a lawyer.  He was told many times that there was no chance for a felon to get a law degree, but he persisted.  He applied for a disability for the mental instability he had faced, which was accepted. This qualified him for Chapter 31 Vocation Rehabilitation which helped pay for him to pursue his law degree.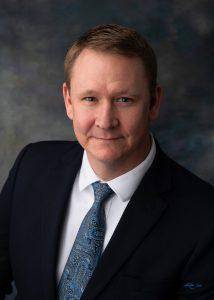 When he wasn't accepted into the UNM Law School, he relocated to San Diego where he was accepted. After some success there he reapplied to UNM and was accepted — finally.
Gary entered Law School at UNM July 31, 2018, completed the law degree, and passed the bar September of 2020.  He graduated Cum Laude and received an award for excellence in Constitutional Law.
In a bid to give back to the supportive community Gary co-founded with Barbra Lamaire, Indivisible Nob Hill (since renamed Indivisible Albuquerque.He says, the organization is "membership driven," meaning the membership decides what issues to tackle. Their board decides what speakers to schedule to educate the local populace.  He says he is "extremely proud of the impact we have had on our community. "They work on progressive issues to educate and lead community action."
 
Now that Gary has his law degree he works with the 2nd Judicial District Attorney's Officer doing policy and planning and restorative justice" for which they receive a Community Based Crime Reduction (CBCR) grant. One of their goals is to seek less punitive decrees from the justice system for members in the International District of Albuquerque.