Michelle Lujan Grisham
Governor
DVS Pueblo & Tribal Liason Beverly Charley
Honored as One of Eleven
2022 New Mexico True Heroes
(Santa Fe)— New Mexico Department of Veterans Services (DVS) Pueblo & Tribal Liason Beverly Charley has been recognized by New Mexico Magazine as one of eleven recipients of its 2022 New Mexico True Heroes Award.
The announcement was made by New Mexico Tourism Department Cabinet Secretary Jen Schroer in a videotaped message posted on the agency's website revealing the eleven award recipients.
"Our true heroes are eleven exceptional individuals who have distinguished themselves as community leaders, creators, and activators who are building a better New Mexico for all of us," said Secretary Schroer. "The designation as a New Mexico True Hero recognizes New Mexicans who work hard every day to uplift others, and support causes beyond themselves."
Charley was honored for her work helping veterans in her hometown of Farmington and the Four Corners area—especially homeless and low-income veterans. She was instrumental in organizing the area's annual San Juan County Homeless Veterans Stand Down ten years ago to bring together dozens of veterans and community service agencies to provide services, health care referrals, employment and housing assistance, clothing, and food for area homeless veterans.
"This is an incredible honor, to even be nominated for this prestigious award. This is really, really humbling," said Charley. "I sincerely want to thank New Mexico Magazine. To help a veteran in need gives me a lot of satisfaction. To be recognized and thanked for what I love doing is just icing on the cake."
The Farmington native served 14-years in the Army and was deployed to Somalia, Iraq, and twice to Haiti. She came to DVS in 2015 as the agency's Farmington-based veterans service officer tasked with helping veterans and their eligible dependents with filing VA claims, applying for state veterans benefits, and generally helping with any other issues veterans or their families face.
A proud member of the Navajo Nation, she was appointed last year as the agency's inaugural pueblo and tribal liaison to focus specifically on helping New Mexico's 9,700 Native American veterans.
The New Mexico Department of Veterans Services
The New Mexico Department of Veterans Services (DVS) provides support and services to New Mexico's 148,000 veterans and their families. DVS treats every veteran, regardless of their rank achieved during military service, with the respect and gratitude befitting someone who has served our country. We strive every day to live up to our agency's official motto: Serving Those Who Served.
Honor Flights NM is back!

Honor Flight of Northern New Mexico is a 501c-3 non-profit organization dedicated to providing veterans with honor and closure by taking them free of charge to reflect upon their memorials in Washington, D.C. Priority is currently being given to World War II and Korean War Veterans as well as terminally ill veterans from other conflicts. 
Next Honor Flight trip is scheduled for June of 2023
They have a backlog of veterans waiting for a seat – your contribution can help them send a veteran to D.C.
Learn more, make a contribution
–
Click HERE
or call 505 835-1993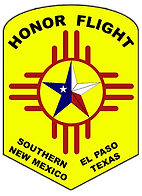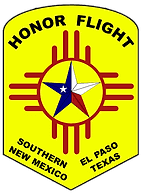 Honor Flight of Southern New Mexico and El Paso transports America's World War II, Korean and Vietnam War Veterans to Washington DC to visit the memorials built to honor and remember those who served. This trip of a lifetime provides closure, healing and the welcome home these heroes deserve. Every veteran is taken on the flight at no cost to themselves.
Michelle Lujan Grisham
Governor
Sonya L. Smith
Cabinet Secretary
DVS Resumes Its Highly Rural Veterans
Transportation Program
 SANTA FE–The New Mexico Department of Veterans Services (DVS) has resumed its Highly Rural Veterans Transportation Program offering free round-trip rides to veterans to and from their home and any U.S. Department of Veterans Affairs (VA) or VA-approved medical appointments.
The free round-trip rides are available to any veteran living in the following 15 New Mexico counties that VA categorizes as "highly rural"—counties with no more than seven veterans per every 1,000 residents: Catron, Cibola, Colfax, De Baca, Guadalupe, Harding, Hidalgo, Lincoln, Mora, Quay, San Miguel, Sierra, Socorro, Torrance, and Union.
The program was halted this spring due to issues discovered in the quarterly reporting to VA. The issues have been resolved, and the grant has been renewed by VA.
"We're excited to once again provide this free transportation service for veterans to use for their VA medical appointments, " said DVS Healthcare Coordination Division Director Diane Mourning Brown. "Lack of transportation options should not be a reason for a veteran to neglect their health care needs. So we encourage veterans in these 15 counties to contact us and make an appointment for their free round-trip rides."
Reservations Are Required
DVS has contracted with four transportation companies to provide the round-trip rides. Veterans must contact DVS to make a reservation by calling the Highly Rural Veterans Transportation Program reservation number at (505) 429-5906 Monday- Friday from 9 a.m.- 5 p.m.
Reservations must be made at least three (3) days before a scheduled appointment at a VA or VA pre-approved medical facility.
 One of the contracted transportation companies will contact the veteran 24-hours before the pickup date to confirm the reservation. On the day of the appointment, the driver will remain at or in the vicinity of the scheduled medical facility for the duration of the appointment.
"DVS is very aware that many veterans in other counties, even in our larger non-rural counties, also do not have transportation options available to them for their medical appointments," said Mourning Brown. "We are working on solutions, both legislatively and through other partnerships, to address this."
For more non-reservation-related information about the DVS Highly Rural Veterans Transportation program, contact Connie Vargas at connie.vargas@dvs.nm.gov or (505) 372-8804.
The New Mexico Department of Veterans Services
The New Mexico Department of Veterans Services (DVS) provides support and services to New Mexico's 148,000 veterans and their families. DVS treats every veteran, regardless of their rank achieved during military service, with the respect and gratitude befitting someone who has served our country. We strive every day to live up to our agency's official motto: Serving Those Who Served.
New 3-digit National Suicide Prevention & Crisis
"Lifeline" Phone Number Now in Operation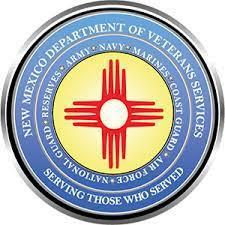 A new 3-digit phone number – 988 – has replaced the existing and often hard-to-remember 10-digit national suicide prevention and crisis phone number.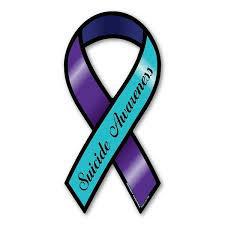 Veterans or service members facing a crisis can simply dial 988 and press option "1" to be immediately linked to the same U.S. Department of Veterans Affairs support system featured with the old phone number. The old number remains active and reroute calls to the new 988 system.
Mental health advocates hope calling 988 will replace emergency calls to 911 for mental health crises. According to the VA, while 911 dispatchers are prepared to send first responders and support callers during an emergency, staffers linked to the 988 number are counselors specifically trained to immediately handle distraught callers, access records, and send help.
New Mexico Joins National
Veterans Suicide Prevention Program
Learn more about the National Strategy
for Preventing Veteran Suicide – Click HERE.
DVS is committed to supporting New Mexico's 148,000 veterans and their families.
Learn more about DVS – Click HERE.
Impact DWI is a community action and advocacy organization, which puts an emphasis on ending alcohol abuse in New Mexico, and is run strictly by volunteers. We are based in Santa Fe, and have been in operation since 1999. We are a tax-exempt corporation operating under section 501 c (3) of the internal revenue code.
U.S. Dept of Veterans Affairs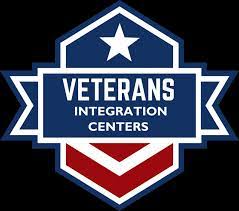 Helping our Veterans and Their Families
Beyond the Battlefield

We change the lives of Veterans and their families daily by providing: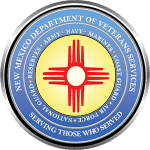 New Mexico's Department of Veterans' Services (DVS)
provides information on services and resources helpful to our veterans in NM. 
Learn more –
Click HERE
NM VFP Chapter 63 named for
Sally-Alice and Donald Thompson
by Sue Wolinsky, Family Member (IL Army National Guard)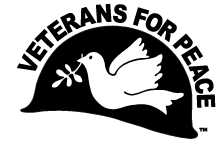 Sally-Alice Thompson and her late husband, Donald, were founders of the Albuquerque Chapter 63 of Veterans for Peace in 1988. That was just three years after the national organization was formed by 10 U.S. veterans in response to the global nuclear arms race and U.S. military interventions in Central America, according to the VFP website. The chapter was named for Sally-Alice and Donald because of their courageous peace advocacy throughout their lifetimes. Like Sally-Alice, Donald was known for his relentless political activism, which included running for office several times, according to his June 2, 2011 obituary in The Albuquerque Journal.
Though Chapter 63 initially was only in Albuquerque, it has branched out to other areas in New Mexico. Now it has ~70 members in Albuquerque, Socorro and Winston (near Truth or Consequences). The group meets monthly.
Healing Americas Heroes
Equine and Piscatorial Assisted Therapy 
by Claudia Risner, Chair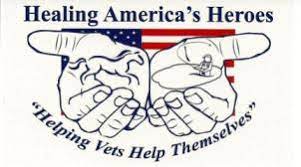 Eddie Crain is a Vietnam war veteran, U.S. Army, who founded Healing America's Heroes (HAH) in 2014 to assist fellow veterans who are struggling with Post-Traumatic Stress Disorder (PTSD), Military Sexual Trauma and Traumatic Brain Injury (TBI). When I met with Eddie he said that the high rate of suicide by military veterans in America – an average of 22 a day – is heart-breaking and motivates him to do something about it.
I asked how riding horses or fly fishing or fly-tying helped. Eddie explained that these recreational therapies force a person to use both sides of their brain, calms the chatter, and builds trust in a relationship (with the horse). This video tells the story.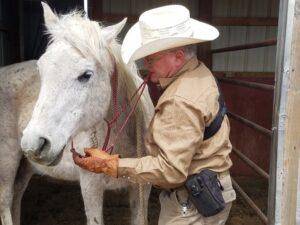 Ted Skibyak (photo on the right) is a Veteran in recovery with PTSD, TBI, and depression. He credits the HAH wellness program and Cracker, his gentle 32-year-old gray Arabian equine partner, with helping him realize that he is still able to do many things despite losing his right arm in a crash. The partners have been working together since the winter of 2018 and have assisted about a dozen men and women from 8 to 60 years old, both veterans and non-veterans. Ted is a Certified Peer Support Worker (CPSW). Ted nominated Cracker for the NM Department of Behavioral Health John Henry Award, which Cracker was then awarded.

Veterans who are accepted for the one-week long immersion style wellness program will spend their time in a beautiful B&B setting in Northern New Mexico on an 8-acre ranch on a river. Programs are for men and women (but not coed) and they are free of charge to the veteran. HAH is a 501 c-3 non-profit organization funded through grants. They are currently based in Chama, NM.To learn more about their wellness programs or to donate to help them help others visit their website HERE.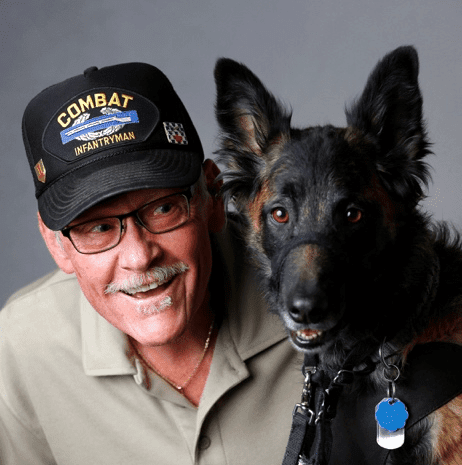 Saving Lives - Two at a Time
Paws and Stripes has worked in New Mexico for over a decade to provide not only service dogs to veterans living with the effects of trauma from their service, but also ongoing support, education, and mental health assistance.  With real limitations to consistent care at the VA, many veterans spend years seeking reliable and accessible resources might help them regain their lives, or even just to regain some semblance of hope.   
 veterandogs@pawsandstripes.org or Lindsey Kay(505) 999-1201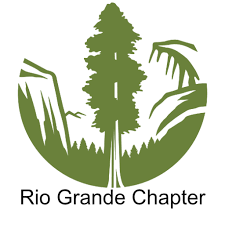 Meet our Sierra Club Liaison
by Chris Calvert (USAF vet)
Greetings fellow caucus members, my name is Chris Calvert, and I am the caucus liaison with the Sierra Club. Currently I serve as chair of the Veteran's Advisory Board (VAB) for the City of Santa Fe.  
teowen@comcast.net or Terry Owen (505) 301-4349
Read more about the end of the Afghan war, our feelings about it, and resources for coping.
CLICK HERE…