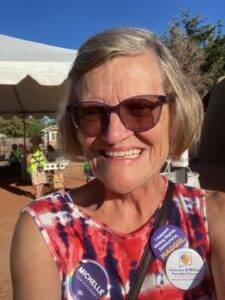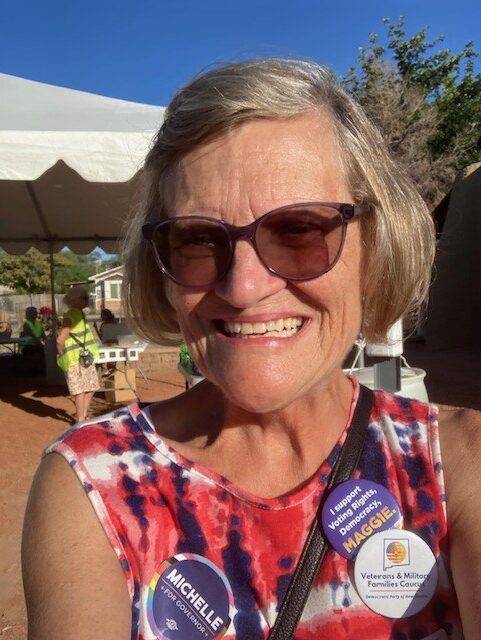 Sue writes Communications articles and does outreach for the caucus. She enjoys interviewing veterans for the monthly Veterans Spotlight. She is a military family member. Her dad served in WWII and her husband in the Illinois Army National Guard in the 1970s.
She got started in politics at the tumultuous Democratic Party 1968 Convention, when she was a (George) McGovern girl. This provided a backdrop for photo ops as the press covered the presidential race. She supported Obama, but really got energized after trump was elected. She does grassroots organizing in Bernalillo County.
Sue was a professional journalist, technical writer, and a manager at a government-owned uranium cleanup site. She is married to Sam, has 2 kids & 2 grandsons in Albuquerque.