A Four-Generation Military Family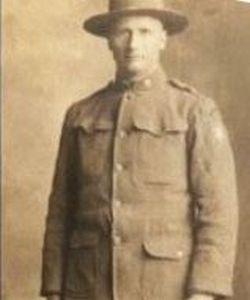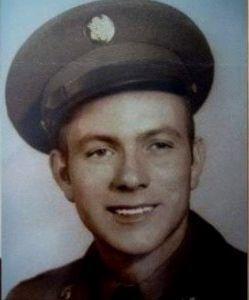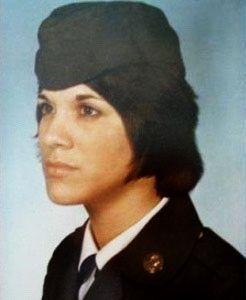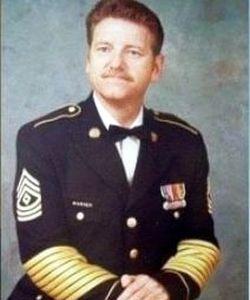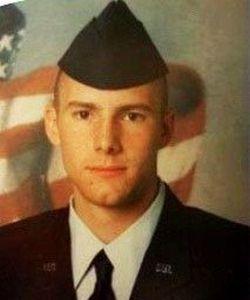 The Warner family is a four-generation military family, spanning from World War I through the Korean Conflict, through the Vietnam War, and up to and including Operation Iraqi Freedom. That service spans nearly 100 years. For the Chuck and Gerri Warner family, that time frame includes a few decades of raising two children who became very grounded in the military tradition.  The family lived at military posts in the US and Europe during Chuck's active-duty service in the US Army, and near military bases while Gerri built her career as a Federal Contracting Officer for the US Air Force.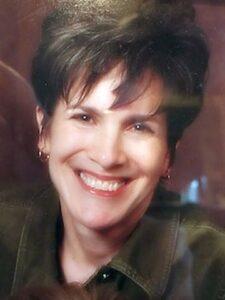 Gerri is a native of Nebraska and enlisted in the US Army for a three-year tour of duty right out of high school. In basic training, she was privileged to be a member of one of the final Women's Army Corps (WAC) units.  Her MOS was communications; she was a member of the US Army Signal Corps and her two-year assignment was with the 279th Signal Platoon in Kaiserslautern, Germany, during which she achieved the rank of Sergeant (E-5).  Gerri currently serves as a Congressional District 3 Vice Chair of the Veterans and Military Families Caucus (VMFC). She and Chuck are retired and living in Albuquerque.
Chuck, Gerri's husband of 43 years, is a native of Oregon. He enlisted in the Army in 1953 at the age of 19 and trained as an MP (Military Police).  Several tours of duty in Germany and the US led up to 1962 and his first deployment to Vietnam, where he served in a Military Assistance Advisory Group (MAAG) in Saigon.  Two more tours followed, still with MAAGs, south of Saigon and lastly in Thailand, at the Cambodia-Laos border.   
After his deployments in Vietnam, Chuck was assigned once again to Germany – he would spend over 20 years of his 30-year Army career in Germany.  And it was in Garmisch-Partenkirchen, Germany, that Gerri and Chuck met in 1977.  Gerri was stationed with the 279th Signal Platoon in Kaiserslautern and Chuck was assigned to the 7th Corps HQ Staff in Stuttgart.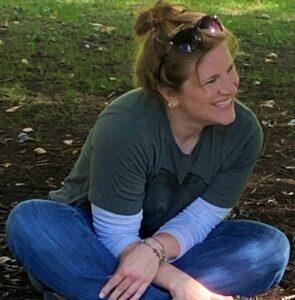 "The following summer, Chuck was selected to attend a 6-month Organizational Effectiveness school at Ft. Ord CA.  He then received an assignment to Ft. Bragg NC which was his final assignment prior to retirement," Gerri shared. "Our daughter, Autumn, was born at Cape Fear Hospital in Fayetteville in 1982. Using my GI Bill, I graduated from Campbell University there in North Carolina with my BBA in 1983. Chuck retired in 1984 after 30 years in the Army at the age of 50." 
Gerri continues their story: "I finished my enlistment in 1978 and discharged from the Army while still in Germany. Chuck was accepted to the Sergeants Major Academy at Ft. Bliss TX.  We left Germany together and when he graduated from the Academy, we were married in Sept 1979 and went to Chuck's first assignment as a Sergeant Major to the Command and General Staff College at Ft. Leavenworth KS.  Our son, Charlie, was born in 1980 at Ft. Leavenworth." 
"The following five years would include the kids attending high school, which is so important for them to be in one location," Gerri said. "They consider themselves military brats and still call Germany home. On the world stage during those years, the Balkans War was playing out in all of its horror and impacting all of Europe and beyond.  Though we obviously did not know at that time, the Balkans would become a very important part of Charlie's future, in particular."
Gerri goes on to describe their life after Chuck retired from the Army. "Chuck decided to go back to university, earned a bachelor's degree in social work, and then worked in management with Job Corps until Gerri's job as a Federal Contracting Officer took them back to Ramstein AB in Germany in 1994. Gerri finished her graduate degree in Political Science with the Univ of Oklahoma just prior to heading back to Germany."
Autumn has followed in her father's footsteps in several ways.  "After earning a Master's Degree in Social Work, she went on to become a Licensed Clinical Social Worker (LCSW). She specializes in mental health and is centering her career around the military veteran community in the Pacific Northwest. However, there is no doubt in my mind, that she will once again call Germany home," Gerri said. 
"Charlie enlisted in the US Air Force shortly after high school graduation and served for seven years as an Explosive Ordnance Disposal (EOD) technician. After multiple missions both overseas and in the US, Charlie deployed to Iraq in 2007 with Operation Iraqi Freedom (OIF)," she recalled. 
"After separating from the Air Force, Charlie used his GI Bill benefits to earn a Bachelor's Degree in Anthropology and then decided to join the Peace Corps.  He was a part of the very first group of volunteers to go to Kosovo, then a newly-recognized country in the Balkans. Fast forward a number of years and Charlie is now working on his PhD in Social and Cultural Anthropology at the University of Leuven in Belgium.  He just finished his two years of fieldwork in the Balkans; his research project title is: A Soldier's Experience for Society's Peace: Combat Veterans and Post-Conflict Resolution in Southeast Europe," she explained.
"Our kids are citizens of several worlds, one of which is the military. Chuck and I are very proud of them and their work. The legacy continues," Gerri said.