Military Outdoors Coalition
Launches on 10 November
by Jennie Lusk, Family Member (Army Air Corps)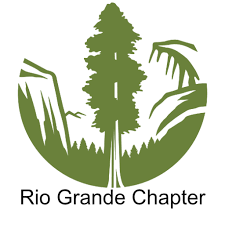 The Sierra Club is launching its Military Outdoors Coalition with a webinar available at noon on Wednesday, 10 November. Register HERE.
Sierra Club Military Outdoors proposed the creation of a coalition in 2019 with the aim of rectifying the lack of collaboration among the many groups that offer outdoor military veteran programs. After spending the last two years laying a strong foundation, Sierrra Club will formally launch the Coalition in time for this Veterans Day.
Working collectively will allow hundreds of organizations to speak with a unified voice and build the power needed to affect systemic change, ensuring the more than 19 million living veterans in the United States have ample opportunities to explore and enjoy the outdoors.
The Military Outdoors Coalition will collaborate on needed change, ensuring lasting improvements in veterans' lives while simultaneously building a culture of trust, communication, and collaboration among the growing number of organizations dedicated to serving the veteran community.
Here are the initial goals and outcomes for the coalition:
All goals and outcomes are centered on equity and inclusion.
The Military Outdoors Coalition is operational with 25 organizational members and 25 practitioners or researchers representing the fields of outdoor adventure and experiential education, wilderness therapy, recreational therapy, and outdoor recreation.
The Coalition leads efforts to coordinate and synchronize administrative advocacy at the federal and state levels while advancing opportunities for professional education, research, and standards of practice.
The Coalition serves as a resource to, and maintains regular communication with, key policymakers with a primary focus on the Task Force on Outdoor Recreation for Veterans in 2022 (Accelerating Veterans Recovery Outdoors Act).
The Coalition influences the Task Force on Outdoor Recreation for Veterans to develop and implement the most ambitious plan possible to connect veterans and military families with the outdoors nationwide.
The Coalition Influences Dr. Jill Biden's Joining Forces Initiative to ensure outdoor access and programming are included as priorities.