Military Base News in CD 2
by Sue Wolinsky, Family Member (IL Army National Guard)
Two recent events were held in southern New Mexico, 
reports Shannon Reynolds, the Caucus Vice Chair for NM Congressional District 2. 
Ground was broken for a new Information Technology (IT) building that has been in the planning since 1999 at White Sands Missile Range (WSMR), and

The Fort Bliss Garrison Commander recently participated in the annual military luncheon hosted by the Greater Las Cruces Chamber of Commerce.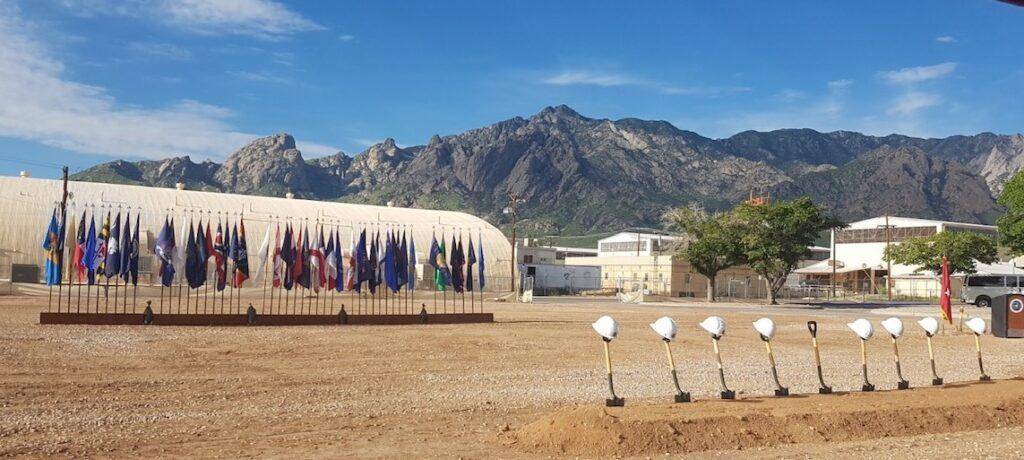 GROUNDBREAKING FOR NEW IT BUILDING AT WSMR:  Ground was broken for the new Information Services Facility (ISF) on August 24.  The new facility at Bennett Street and Aberdeen Avenue will replace the existing telephone and administrative network core facility, which was built in 1962, according to the WSMR press release. 

"It will be equipped with state of the art unclassified and classified data processing and high capacity storage, networks and network operation centers for administration networks, Land Mobile Radio control for test mission and installation-wide communication and network services with high-efficiency equipment to meet energy requirements, and the Help Desk for administrative IT issues on WSMR," according to the press release. The facility is a consolidation of buildings 1512, 123 and a portion of 1621 and 1408. Building 120 has been demolished and Building 123 will be demolished after the ISF becomes operational.

"Without question this facility is a long time coming," said WSMR Commander Brig. Gen. Eric D. Little.  The design was done in 1999. The project was originally scheduled to begin in May 2019, when funding was halted during Congressional discussions on funding for the border wall.  WSMR learned the funding became available again in June 2020.

Reynolds, a US Air Force veteran and Doña Ana County Commissioner, was invited by WSMR Brigadier General Eric D. Little, who assumed command in May 2021. During the ceremony, Reynolds spoke from his decades of experience in the IT industry. The entire ceremony can be viewed here.

MILITARY LUNCHEON HELD IN LAS CRUCES: Representatives from WSMR and Fort Bliss in Texas gave facility updates to an audience of 100 community members during the annual Greater Las Cruces Chamber of Commerce Military Update Luncheon on August 27.  Holloman Air Force Base did not send a representative but a press release talked about their work hosting Afghan refugees. Reynolds was a guest at the luncheon.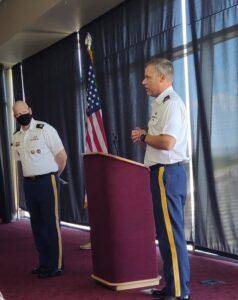 WSMR Sgt. Maj. Prosser and Col. Howell highlighted: 
A Special Forces element will be permanently stationed at WSMR.

The new ISF discussed above.

An Army experiment, Project Convergence, to be hosted at WSMR and Yuma AZ this year.

Issues surrounding an aging work force, with 26% of the site's work force retiring.

Reenactment of the Bataan Memorial Death March to resume in 2022.
Lt. Col. David M. Hunter provided this update from Fort Bliss:
Operation Allies Refuge is housing Afghan refugees on the NM portion of the base; Mexican migrant children are housed on a different part of the base while awaiting sponsors.

Staffing update.