Veteran State & Federal News
The latest issue of the Veterans Newsletter explains what he is working on as Chair of the Military Construction, Veterans Affairs, and Related Agencies Appropriations Subcommittee. It also includes an update on bills passed in the 116th Congress that matter to us. The newsletter includes: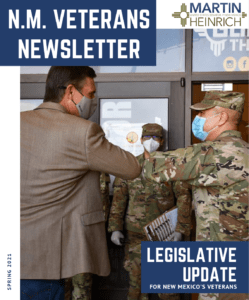 $13.75 million expansion of the Spinal Cord Injury unit at the VA Medical Center in ABQ
American Rescue Plan Act includes many benefits to veterans – he explains it all HERE.
The Defenders of Bataan and Corregidor Congressional Gold Medal Act. 829 of the 1816 NM National Guardsmen who were sent to defend the Philippines in the fall of 1941 never returned. Read about the Gold Medal Act HERE.
Blue Water Navy Vietnam Veterans Act of 2019 provides many benefits. Details HERE.
Veterans' Compensation Cost-of-living Adjustment Act of 2020. How much? Read HERE.
 CDR John Scott Hannon Veterans Mental Health Care Improvement Act of 2019. Read about the Mental Health Resources for Veterans HERE.
Johnny Isakson and David P. Roe, M.D. Veterans Health Care and Benefits Improvement Act of 2020. Read details HERE.
And a call to have all eligible veterans sign up for the Airborne Hazards and Open Burn Pit Registry. Click HERE to register.
Click HERE 
to read Senator Martin Heinrich's NM Veterans Newsletter.
Post-Pandemic Norms – What Do I Do Now?
by Sue Wolinsky, Family Member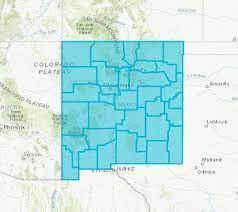 We are Turqoise!
The State of New Mexico is opening up 100% starting on July 1. Enough of us are getting vaccinated to reach herd immunity (60%) in our state. So….
Honor our Veterans – get Vaccinated
by Nicole Olonovich, Iraq War Veteran and Caucus Secretary
This Memorial Day one way to honor the passing of our servicemembers is by getting vaccinated. I know there is a lot of information out there and you may be waiting for the right time to get your shot(s). However, I would like to express to the readers that one of the primary disabilities for Operation Iraqi Freedom veterans is breathing issues related to being downwind of burn-pits during war. These burn-pits lit the sky day and night with the residual smoke from the burning of everything from the plastic cutlery from the chow-hall all the way to the fecal matter from the port-o-potties. The outcome was droves of servicemembers coming home from Iraq with detrimental breathing conditions.
GENERAL QUARTERS!
GENERAL QUARTERS!
by Athena Christodoulou, (USN ret) Caucus CD 1 Vice Chair
But, what if the alarm sounded and no one did anything?
My fellow citizens, the alarm sounded November 26, 2018. Only it wasn't the military who sounded it, it was American scientists. And the sound, timing, and message was very …underwhelming, to say the least.  Let's face it…sometimes scientists suck at communicating to the rest of us. But, considering the political arena at the time, it was a miracle it made it out into the public at all.