VA Help for Veterans affected by Wildfires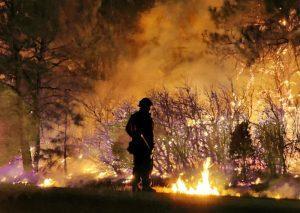 The New Mexico VA Medical Center has provided information on resources and assistance for veterans and their families affected by the wildfires in New Mexico.
Please share this with those who need assistance.
Las Vegas Veterans and families who need assistance can contact Sara Nolan, Patient Aligned Care Teams (PACT) at (505) 265-1711 X 3010.
Chaplain Services are also available at X 2735.
The NMVAHCS Call Center phone numbers are (505) 265-1711 or 1 (800) 465-8262 available Mon – Fri 8am-4pm
The After Hours VISN 22 Clinical Call Center can be reached at (877) 252-4866 and is available 24/7 including weekends. Both numbers can help transfer Veterans to a clinician or the pharmacy. The afterhours number can also help Veterans schedule appointments.
The links below may be beneficial to those affected by the wildfires:
Be safe and well. The NM VA is only a phone call away.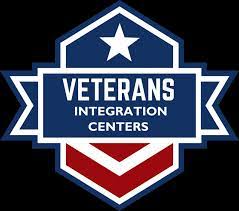 Helping our veterans and their Families
Beyond the Battlefield

We change the lives of Veterans and their families daily by providing:
Learn more and contact them for assistance
or to make a donation – Click HERE.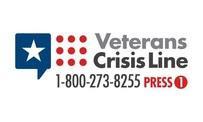 Veterans Crisis Line
Are you a veteran in crisis or concerned about one?
Connect with the Veterans Crisis Line to reach caring, qualified responders with the Department of Veterans Affairs. Many of them are veterans themselves.
Veterans Crisis Line: Suicide Prevention Hotline, Text and Chat.

The DPNM Rural Caucus informs people about issues important to those of us who live in rural communities and provides forums where we can meet candidates running for office in NM.

Want to learn about what they do?  Click HERE.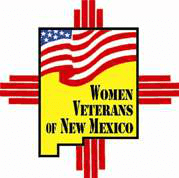 Serving She Who Served
Women Veterans of New Mexico was created to inform female veterans about their benefits but it is so much more than that now. Mainly a place of comradierie – as no one knows more about what serving meant than a sister in arms. WVNM is a non-partisan organization and membership is free.
To learn more about their mission and to join – Click HERE.

U.S. Department of Veterans Affairs (VA)
provides information on resources and support for all veterans. 
Learn more –
Click HERE
VA Releases Asset
and Infrastructure Review report

WASHINGTON — The Department of Veterans Affairs released its Asset and Infrastructure Review report, March 14, that includes recommendations by the VA Secretary to cement the department as the primary, world-class provider and coordinator of Veterans health care for generations to come.
The VA MISSION Act requires Secretary McDonough to publish the AIR report in the Federal Register and submit it to Congress and a presidentially appointed AIR Commission.
The AIR Commission will conduct public hearings as part of its review of VA's recommendations before submitting its own recommendations to the president for further review in 2023.
The report's release marks the beginning of an in-depth deliberative process. The AIR report is the result of years of research and analysis intended to help VA build a health care network with the right facilities, in the right places, to provide the right care for all Veterans, including underserved and at-risk Veteran populations in every part of the country — making sure our facilities and services are accessible to Veterans in their communities.
The recommendations center around improving access to and quality of care for Veterans by ensuring the department's infrastructure in the decades ahead reflects Veterans' needs and 21st century design standards. VA is investing heavily in its number one asset — its employees, strengthening its public/private strategic partnerships and elevating its role as the leading health care research entity and the leading health care workforce training institution in the country.
"VA came to these recommendations by asking ourselves one question above all else: what's best for the Veterans we serve? Because that is our number one goal, today and every day. That's what our Asset and Infrastructure Review recommendations are all about," said VA Secretary Denis McDonough. "We've spent the last several weeks and months communicating about this with VA employees, union partners, state partners, Veteran service organizations, Congress, and more. I'm continuing to consult with our unions, and will do so moving forward, because I so appreciate the strong partnership we have with them."
Read the VA Recommendations to the AIR Commission – Click HERE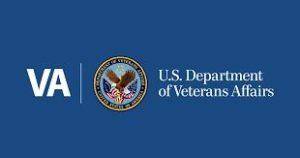 VA Recommendations to the 
Asset and Infrastructure Review Commission
March 2022
Veterans Integrated Service Network (VISN) 22 Albuquerque Market
serves veterans across most of the state of NM, part of southern Colorado. The recommendation includes justification for the proposed action, the results of the cost benefit analysis, and an overview of how the market recommendation is consistent with the MISSION Act Section 203 selection criteria.
The 81-page Market Recommendations (Volume II) can be read HERE.
The VISN 22 Market Recommendations can be read HERE
and the ABQ Market Recommendations start on page 38
Which recommendations impact NM veterans?
Many recommendations include needed expansion, modernization, and consolidation of facilities. Our single medical center, Raymond G. Murphy VAMC in Albuquerque, was established in 1932, the main patient care facility was built in 1986, and there is no room left on the 93-acre campus to expand. There are 13 VA clinics throughout our large, rural state to provide access to medical care for the 69,090 enrollees (FY 2019) who live here. In fact, 51% of veterans in NM live in rural communities, while the national average is 32.5%.
Clinic closures will hit northern NM veterans the hardest, including our Native American veterans. This is the AIR commission report recommendation:
Close the Gallup clinic
Close the Las Vegas clinic
Close the Raton clinic
Close the Española clinic
While the closure recommendations are driven by the AIR commission's cost-benefit analysis balancing efficiency, quality healthcare service, and cost, these clinic closures in northern NM could have dire consequences. Where will our veterans go for health care? Are there adequate civilian clinics that they will be outsourced to visit? Must they be required to drive longer distances?

The VMF Caucus is concerned, focused, and taking a stand to avoid these closures and we will keep you posted on developments as they unfold.
Veterans from all eras are reacting to the events in Afghanistan, such as the U.S withdrawal and the takeover by the Taliban.
You are not alone.
Veterans may question the meaning of their service or whether it was worth the sacrifices they made. They may feel more moral distress about experiences they had during their service. It's normal to feel this way. Talk with your friends and families, reach out to battle buddies, connect with a peer-to-peer network, or sign Up for mental health services. Scroll down for a list common reactions and coping advice.
Resources available right now
Common Reactions
In reaction to current events in Afghanistan, Veterans may:
Feel frustrated, sad, helpless, grief or distressed
Feel angry or betrayed
Experience an increase in mental health symptoms like symptoms of PTSD or depression
Sleep poorly, drink more or use more drugs
Try to avoid all reminders or media or shy away from social situations
Have more military and homecoming memories
Veterans may question the meaning of their service or whether it was worth the sacrifices they made. They may feel more moral distress about experiences they had during their service.
Veterans may feel like they need to expect and/or prepare for the worst. For example, they may:
Become overly protective, vigilant, and guarded
Become preoccupied by danger
Feel a need to avoid being shocked by, or unprepared for, what may happen in the future
Feeling distress is a normal reaction to negative events, especially ones that feel personal. It can be helpful to let yourself feel those feelings rather than try to avoid them. Often, these feelings will naturally run their course. If they continue without easing up or if you feel overwhelmed by them, the suggestions below can be helpful.
Strategies for Managing Ongoing Distress
At this moment, it may seem like all is lost, like your service or your sacrifices were for nothing. Consider the ways that your service made a difference, the impact it had on others' lives or on your own life. Remember that now is just one moment in time and that things will continue to change.
It can be helpful to focus on the present and to engage in the activities that are most meaningful and valuable to you. Is there something you can do today that is important to you? This can be as an individual, a family member, a parent, or a community member. Something that is meaningful to you in regard to your work or your spirituality? Such activities won't change the past or the things you can't control, but they can help life feel meaningful and reduce distress, despite the things you cannot change.
It can also help to consider your thinking. Ask yourself if your thoughts are helpful to you right now. Are there ways you can change your thinking to be more accurate and less distressing? For example, are you using extreme thinking where you see the situation as all bad or all good? If so, try and think in less extreme terms. For example, rather than thinking "my service in Afghanistan was useless" consider instead "I helped keep Afghanistan safe."
Finally, consider more general coping strategies that you may want to try including:
Engage in Positive Activities. Try to engage in positive, healthy, or meaningful activities, even if they are small, simple actions. Doing things that are rewarding, meaningful, or enjoyable, even if you don't feel like it, can make you feel better.
Stay Connected. Spend time with people who give you a sense of security, calm, or happiness, or those who best understand what you are going through.
Practice Good Self Care. Look for positive coping strategies that help you manage your emotions. Listening to music, exercising, practicing breathing routines, spending time in nature or with animals, journaling, or reading inspirational text are some simple ways to help manage overwhelming or distressing emotions.
Stick to Your Routines. It can be helpful to stick to a schedule for when you sleep, eat, work, and do other day-to-day activities.
Limit Media Exposure. Limit how much news you take in if media coverage is increasing your distress.
Use a mobile app. Consider one of VA's self-help apps (see https://www.ptsd.va.gov/appvid/mobile/) such as PTSD Coach which has tools that can help you deal with common reactions like, stress, sadness, and anxiety. You can also track your symptoms over time.
PTSD Coach Online. A series of online video coaches will guide you through 17 tools to help you manage stress. PTSD Coach Online is used on a computer, rather than a mobile device, and therefore can offer tools that involve writing.
If you develop your own ways of adapting to ongoing events and situations, you may gain a stronger sense of being able to deal with challenges, a greater sense of meaning or purpose, and an ability to mentor and support others in similar situations.
Read more about the end of the Afghan war, our feelings about it, and resources for coping.
CLICK HERE…