by Sue Wolinsky, Family Member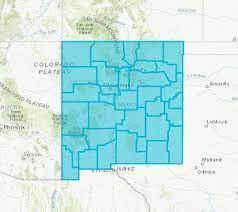 We are Turqoise!
The State of New Mexico is opening up 100% starting on July 1. Enough of us are getting vaccinated to reach herd immunity (60%) in our state. So….
No more occupancy restrictions – which means "I should be able to get into all my favorite haunts."
No more limits on mass gatherings – "So, can I see my favorite band when they tour at a local venue?"
No more face masks for those of us who are vaccinated, though businesses may set their own restrictions for employees and/or customers.
So now what? How do I, a person who's been vaccinated, return to "normal?" 
First, know there is no right answer for everybody.  Suggestions are provided almost daily in nightly newscasts and daily newspapers, in social media, on podcasts and in op eds.  But you need to choose what works for you.  

Here are some psychological principles that are at the root of many of these suggestions. They come from Bethany Teachman in an op ed published in the June 2, 2021 Atlanta Constitution. Read HERE.

BE REALISTIC.   Expect that you will be anxious about doing some things.  If you don't feel comfortable taking off your mask in certain situations, wear your mask. As the popular idiom advises, "Don't sweat the small stuff."  Wear the mask.  Social distance.  Do what makes you comfortable to reduce anxiety as you venture out into the world again. Think in terms of baby steps.

LIVE YOUR VALUES. Make daily choices that reflect who you are, what your priorities are. If you believe you need to take care of yourself, then make choices that take care of you – your physical health, your mental health, and your other needs.

KEEP TRACK.  Jot down your moods and activities for a week or so. Find out which activities make you happy and which don't. Try to do more things that make you happy. It will take time but the sense of reward is worth it.

DECIDE: DO I WANT TO TRY NEW THINGS OR STICK WITH MY STATUS QUO? How you view time (waning or open-ended) will determine whether you want deeper connections or whether you want to try something new (like take a trip).  Take some time to reflect on what you really want now, when more options are opening up to you.

HELP OTHERS.  Appreciate the fact that you're vaccinated and can do new things after a year of lockdown.  Not everyone can.  Be intentional.  Find out who needs help and figure out a way that you can help. 
Let's find a way to make "normal" better than it was.