America's longest war lasted a generation
by Claudia Risner, CAPT (ret), USN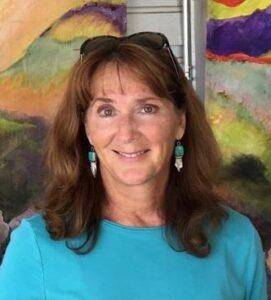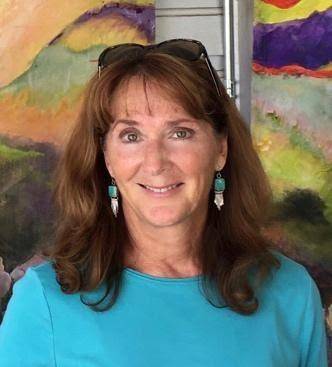 For 20 years, the U.S. and allied armed forces have been battling insurgents and terrorists in Afghanistan. Simultaneously, myriad agencies and organizations have been "nation building", protecting Afghan civilians, and trying to create a situation under which the Government of Afghanistan could self-govern. 20 years. A generation.
Military who served, and returned home, and who are now veterans, are wondering if we ever had a chance. A chance of winning, of succeeding, or of just accomplishing the nebulous goals that were articulated as being critical to achieve before the war could end. Before we would leave. 20 years. A generation.
Candidates campaigned on it, politicians promised, the military advised, and the war continued under 4 U.S. presidents. It began to look like we were staying because we didn't know how we could leave. As Vietnam and Iraq showed us, there is never a good time to withdraw U.S. forces, yet we waited. 20 years. A generation.
The exit strategy that has come to light this past week seems to be to Get Out. Fast. Now. Get as many friendlies out and we'll watch to see what happens in country. Essentially acknowledging that we cannot build a nation from the outside in, that the Afghan military is not an effective force despite $83 billion and countless hours of training invested by the U.S., and that we must now deal with the horror of seeing the Taliban take power. Like Vietnam, like Iraq, this is tragic. 
I didn't serve in Afghanistan. I had Navy Officers and enlisted Sailors from my command at MCAG deploy as Individual Augmentees to serve with U.S. ground troops in Afghanistan. They all came back, but they were changed. Of course, they had changed. 
I've been thinking back to the conversations we had as they shipped out and when they returned to duty at MCAG. I've been thinking about them a lot now. About them and the myriad Soldiers, Marines, Airmen, and Sailors I've met since; many who are no longer on active duty, have been demobilized, or have (been) retired. How are they squaring up the horror, pain, depression, and fear that is being triggered by the recent evacuation? How do they not become emotionally distraught? Was it worth it? Why did we stay so long? What about my buddies who did not return? What about all those Afghans who helped us, endangering their own and their families' lives by collaborating with the U.S. military, who believed they could have a better future? And they did so for 20 years. A generation.
Speaking for myself, I feel better when I take action when facing a troubling situation. Speaking with other members of our Caucus Advisory Committee, I hear that I am not alone in wanting to help. We want to help our fellow veterans and we want to help the Afghan refugees.
First, we can reach out to our fellow veterans and check in with them. Listen. Show we care very much. Acknowledge and validate their feelings, offer to assist, provide information on available resources. 
Second, join forces with the activists and organizations mobilizing now to help the Afghan refugees being evacuated and relocated to New Mexico. Through our actions we can embody the values and principles that America stands for, that we fight for, that these Afghans dream of. 
Keep reading to find information on what you can do.  If you have more information, let us know and will post it on our website to spread the word to our fellow VMF Caucus members.*
* The opinion expressed here is mine and does not reflect a consensus of VMF Caucus members.
Why are we feeling this way?
Moral Injury and the Forever Wars
by Kelly Denton-Borhaug, 5 Aug 2021,
CounterPunch
.
The term moral injury is now used in military and healthcare settings to identify a deep existential pain destroying the lives of too many active-duty personnel and vets. In these years of forever wars, when the moral consciences of such individuals collided with the brutally harsh realities of militarization and killing, the result has been a sharp, sometimes death-dealing dissonance. Think of moral injury as an invisible wound of war. It represents at least part of the explanation for that high suicide rate. And it's implicated in more than just those damning suicides: an additional 500,000 troops in the post-9/11 era have been diagnosed with debilitating, not fully understood symptoms that make their lives remarkably unlivable.
An Audio Experience Exploring the Moral Costs of War

 Click HERE to hear this 5 minute accounting of veterans
Resources for Veterans – Coping
Let's talk about Afghanistan:
Resources for Veterans and their families.
Vet Centers 
Veterans Crisis Line
VA Women Veterans Call Center
VA Mental Health Services Guide
Coping with current events in Afghanistan
Veterans who served in Afghanistan may be experiencing a range of challenging emotions related to the U.S withdrawal from the country and the events unfolding now. Veterans who served during other conflicts may also be feeling strong emotions as they may be reminded of their own deployment experiences.
The article lists Common Reactions, presents Strategies for Managing Ongoing Distress, and offers for consideration some general Coping Strategies, including when to consider and seek Professional Help.
Need Support? These Veterans Organizations are
Offering Help During this Time of Stress.
by Patricia Kime, 17 Aug 2021, Military.com
The Department of Veterans Affairs veterans groups and mental health organizations want Afghanistan veterans to know one thing: You are not alone.
In a wave of press releases Monday, the VA and veterans groups urged active-duty and former service members to reach out to comrades in arms, family members, friends and organizations if they are feeling a crisis of faith over their sacrifices in Afghanistan, which has been overrun by the Taliban following the withdrawal of U.S. combat forces.

"Veterans may question the meaning of their service or whether it was worth the sacrifices they made. They may feel more moral distress about the experiences that they had during their service. It's normal to feel this way," VA officials said in a press release.  

"Act. Get help or give help," wrote a coalition of more than 30 military and veterans organizations, including Blue Star Families, Iraq and Afghanistan Veterans of America, and the Elizabeth Dole Foundation. "Reach out to teammates and fellow military- or veteran-connected family members and friends. Check in on them."
The Mayor of Albuquerque's
Veterans Resource Center
Stay apprised of resources available to veterans by visiting their website – CLICK HERE.
TRICARE Resources for Those Struggling
with the Events in Afghanistan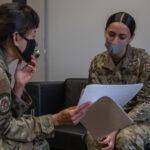 The news out of Afghanistan has affected many in our community. We know this may cause stress to some service members, military retirees, and their families. If you think you or a family member could benefit from mental health services, you're covered with TRICARE.
There are resources that the Military Health System offers that you and your family can turn to.  To learn more read the article HERE. 
What can we do to assist Afghan refugees coming to New Mexico?
Here are some organizations and activist groups that are preparing to mobilizing to provide assistance to the Afghan refugees expected to arrive in New Mexico.
Lutheran Family Services
of the Rocky Mountains 
LFSRM to assist Afghan refugee families expected to arrive in Albuquerque soon.
LFSRM team members will work closely with Lutheran Refugee and Immigration Service (LIRS), essential city partners, and other community organizations and congregations to begin helping resettle Afghans in Albuquerque. Currently, the biggest need is housing. Housing is expensive and in short supply. To meet this need, LFS is asking for monetary donations to support the Afghan refugees during their transition. For Cash Donations:  use this link to donate.
 
Currently, no clothing or household goods donations are needed. However, the refugee families can use donations of operational smart phones and chargers, laptops and chargers, grocery store gift cards, prepaid debit and gift cards. The Narvaez Law Firm at 601 Rio Grande NW is gathering these items from 9 a.m. to 5 p.m. weekdays. Professional IT staff has volunteered to 'wipe' all smartphones, tablets and laptops to protect any personal information that may remain on donated devices.
 
Volunteers can use this link to sign up. LFSRM has training for volunteers of a wide variety of roles. Volunteers for the Afghan resettlement program will be contacted for an orientation prior to assignment.
Senator Martin Heinrich, NM-D, is a strong advocate for veterans and the military. Here is his message to those of us who want to help.
The situation in Afghanistan is harrowing. The rapid collapse of the Afghan government and security forces to the Taliban has created desperate, urgent conditions on the ground.
Circumstances have only deteriorated with the deadly attacks outside Kabul's airport yesterday. I'm thinking of the U.S. service members and the U.S. and Afghan civilians, including children, whose lives were taken.
In the midst of the tragedy and chaos, I am also proud of New Mexico for opening our homes and hearts to refugees.
The United States has already helped evacuate 95,700 people since August 14. My Senate office is working day in and day out to help evacuate people and bring them to safety. We must do everything in our power to help as many individuals as possible as this situation evolves.
I've called on the Biden administration to quickly evacuate American citizens and diplomats, aid workers, and Afghan allies who served alongside U.S. troops and their families. It's also gravely important that we immediately implement recently-passed legislation to streamline and expand the Special Immigrant Visa process. Time is of the essence here.
I know it is easy to feel helpless as this devastating situation unfolds. But there are ways we all can help. If you're able, please sign up to support our evacuated Afghan allies through airport pick-up, apartment set-up, apartment set-up, providing meals, and more.  
How You Can Help Afghan Refugees Arriving in the U.S.
by Chloe Jones

Updated on Aug 26, 2021 9:50 AM EDT — Published on Aug 25, 2021 3:49 PM EDT
The U.S. is expecting thousands of refugees to arrive across the country. Many local groups in the U.S. are mounting their own efforts for refugees that are arriving in their region. But, for national efforts, here's what you can do to help.
Analysis: Where do Afghanistan's Refugees Go?
In 2020, the U.S. ranked 22 on a list of 25 countries that have been accepting Afghan refugees. That will change this year as the U.S. withdraws from Afghanistan.
Veterans from all eras are reacting to the events in Afghanistan, such as the U.S withdrawal and the takeover by the Taliban.
You are not alone.
Veterans may question the meaning of their service or whether it was worth the sacrifices they made. They may feel more moral distress about experiences they had during their service. It's normal to feel this way. Talk with your friends and families, reach out to battle buddies, connect with a peer-to-peer network, or sign Up for mental health services.
To read the full list of resources available as listed by the Department of Veteran Services
CLICK HERE.