The Longest Day
Sometimes the trauma of extensive media coverage of a current war can awaken memories of past traumatic war experiences. MSgt Praught is but one veteran experiencing this. Both the relentless coverage of the war in Ukraine and the memories that surfaced while preparing for this interview have caused him to resurrect the horrors of his "longest day," the day he and the rest of the US military left Cambodia on May 14, 1970. For the first time in 52 years, he was now able to face those ghosts, bringing some order to the events of that horrific day and forcing emotional resolution of those memories. To read MSgt Praught's own description of this process, please read his very personal essay, "The Longest Day", which is available on the VMF Caucus website. Please be aware that the detailed descriptions in his essay could trigger such memories of past war trauma that other veterans may have experienced. The VMF Caucus thanks MSgt Praught for sharing his very private personal war in dealing with these memories.
Military Base News in CD 2
by Sue Wolinsky, Family Member (IL Army National Guard)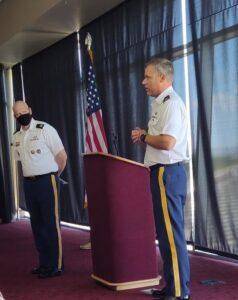 Two recent events were held in southern New Mexico, 
reports Shannon Reynolds, the Caucus Vice Chair for NM Congressional District 2. 
Ground was broken for a new Information Technology (IT) building that has been in the planning since 1999 at White Sands Missile Range (WSMR), and
The Fort Bliss Garrison Commander recently participated in the annual military luncheon hosted by the Greater Las Cruces Chamber of Commerce.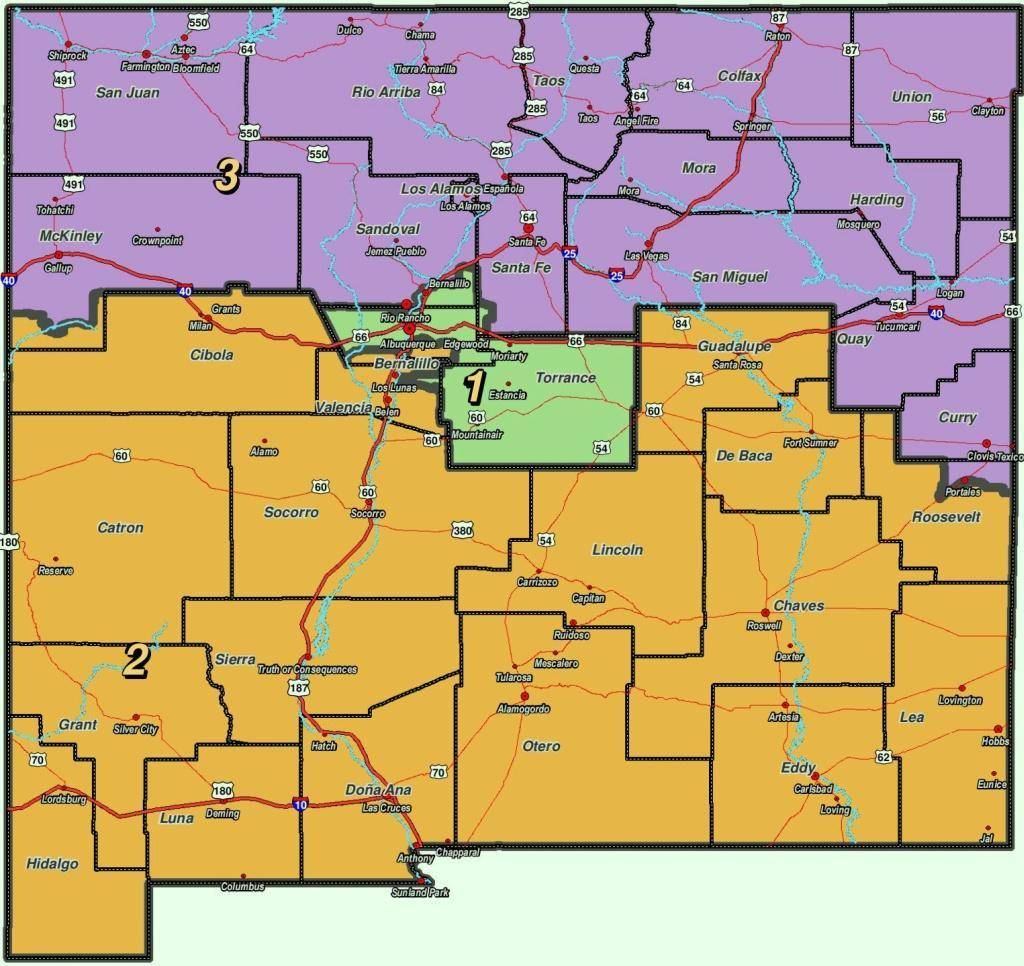 Congressional District 2 in New Mexico is larger than half the state. It encompasses 16 counties fully and three partially. Click HERE to see the counties. In 2020 it went red. We need to change that in 2022. Let's do it together. Here's how.
Elect Democrats! A Call to Action for CD 2
by Jeff Swanson, CD2 Vice Chair
cjeffswanson@gmail.com
Our mission is two words: ELECT DEMOCRATS!
Thanks for your mission focus. We recently elected Mona Trempe as our new CD2 Vice Chair.  Mona is a member of our Veterans and Military Families (VMF) Caucus.  Expect training, organization, and strategic initiatives to get our mission done.  
State Legislature Approves
Congressional Redistricting Map —
Bernalillo County's West Side is Moved to CD-2
The bad news — Most Dems  living on the west side of Bernalillo County will no longer be represented by U.S. Representative Melanie Stansbury, a progressive Democrat. Instead they will be represented by Republican Yvette Herrell, a pro-Trump conservative.
The  good news — As a result of the new Congressional map, we have a chance to take back that Republican-controlled seat. We must turn CD-2 blue by supporting Gabe Vasquez, a strong and viable candidate who announced his candidacy earlier this year.
Gabe is a first-generation American who was born and raised in the borderlands. Through his mother's eyes, he saw the hard work and sacrifice that it takes to fulfill the American Dream. But through his career in public service and his time spent traveling across southern New Mexico, Gabe realized that for most of us, the American Dream is slipping away. Gabe is a champion for economic justice, equal pay for equal work, affordable housing and high-quality healthcare for all, and providing New Mexicans with meaningful and equal opportunities to raise their families and pass on their traditions to the next generation. Gabe has served his community as a Las Cruces City Councilor, as a staff member for U.S. Sen. Martin Heinrich, and by helping to protect New Mexico's environment and public lands. Gabe is running to bring real results to the people of New Mexico's 2nd Congressional District.
Republicans only need to win 5 seats to take control over the House of Representatives. So, let's get on Gabe's bandwagon and help him win.  
Editorial by Jeff Swanson, CD 2 Vice Chair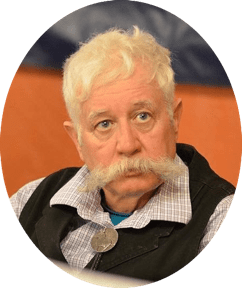 Seems to me veterans and loved ones deeply treasure defending America. We love being invested in a cause greater than ourselves. Well, through our newly reinvigorated New Mexico Veterans Caucus, we have such a cause! We bring veteran and family needs to the forefront for legislative action. We present veterans and their family members as candidates and keep New Mexico Blue! We're sorely needed. Political opponents present themselves as champions of veteran causes.  Let's politically drive them off that hill! And plant our Democratic flag on the moral high ground.
We seek a thriving Veteran's Hospital and State Veteran Service Offices. We stoke the Armed Services Committees with legislation for missions and personnel assigned to three Air Bases, Fort Bliss and White Sands Missile Range. Whilst many in the other party slash budgets and squander money on projects not funded by our bipartisan Congress, we're wise stewards. We have grit and common sense lessons form our military service, to engage COVID19 by reason and science. Service members and loved ones got plenty of vaccinations while maintaining worldwide deployability to serve our nation! Masks, social distancing, and vaccinations work.  
In 1777, the Revolutionary War raged. Dr Benjamin Rush told General George Washington, that we would lose more forces to disease, than combat, if we did not improve nutrition and medical care. Washington listened. We won then and Democrats, inspired largely by veterans and families, will win now. Educated via the GI Bill in Social Sciences, I believe that our republic, based upon democracy, organized by our Constitution, is in peril. From Putin's information warfare onslaught, to enemies and deceived citizens in our own ranks, we are under siege. Nuts abound too. I'm heartened to be in this fight, for the soul of America, alongside veterans and loved ones; virtuous Democrats on our mission.