Military Outdoors Coalition
Launches on 10 November
by Jennie Lusk, Family Member (Army Air Corps)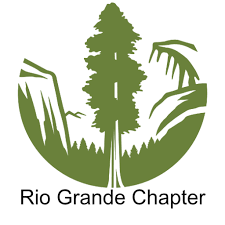 The Sierra Club is launching its Military Outdoors Coalition with a webinar available at noon on Wednesday, 10 November. Register HERE.
Sierra Club Military Outdoors proposed the creation of a coalition in 2019 with the aim of rectifying the lack of collaboration among the many groups that offer outdoor military veteran programs. After spending the last two years laying a strong foundation, Sierrra Club will formally launch the Coalition in time for this Veterans Day.
Working collectively will allow hundreds of organizations to speak with a unified voice and build the power needed to affect systemic change, ensuring the more than 19 million living veterans in the United States have ample opportunities to explore and enjoy the outdoors.
The Military Outdoors Coalition will collaborate on needed change, ensuring lasting improvements in veterans' lives while simultaneously building a culture of trust, communication, and collaboration among the growing number of organizations dedicated to serving the veteran community.
Here are the initial goals and outcomes for the coalition:
All goals and outcomes are centered on equity and inclusion.
The Military Outdoors Coalition is operational with 25 organizational members and 25 practitioners or researchers representing the fields of outdoor adventure and experiential education, wilderness therapy, recreational therapy, and outdoor recreation.
The Coalition leads efforts to coordinate and synchronize administrative advocacy at the federal and state levels while advancing opportunities for professional education, research, and standards of practice.
The Coalition serves as a resource to, and maintains regular communication with, key policymakers with a primary focus on the Task Force on Outdoor Recreation for Veterans in 2022 (Accelerating Veterans Recovery Outdoors Act).
The Coalition influences the Task Force on Outdoor Recreation for Veterans to develop and implement the most ambitious plan possible to connect veterans and military families with the outdoors nationwide.
The Coalition Influences Dr. Jill Biden's Joining Forces Initiative to ensure outdoor access and programming are included as priorities.
BlueCD2 NM Rochelle Williams- The Fight for CD2
interview by Wende Schwingendorf, Family Member (U.S. Navy; U.S. Air Force)
Southern New Mexico is a place of diversity – both in its landscape and its people. From the desert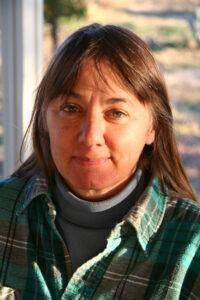 plains to the Organ Mountains, the Rio Grande valley to the oil-patch, people of multiple languages, cultures, heritages, and ethnicities call the area home. A group of activists from this area called Blue CD 2 NM are organizing to not only turn its Congressional leadership (CD 2) back to blue in next year's election, but to also support Democrat candidates up and down the ballot across the area. "Several elements came together to create this amazing group," said Rochelle Williams, Blue CD2NM founder and co-chair.
First, she explained, she became aware of a couple of organizations from around the country that were making impactful change in voter sentiment. "I watched a couple of organizations after the 2016 election that ramped up for the 2018 election," Williams said. "One is Field Team 6, who uses big data analytics to identify potential Democrats and contact them through multiple touches – postcards, phone banking and text banking – asking them to register to vote. In the 2020 election cycle, Field Team 6 help register more than 2.9 million swing-state voters.
"The second is the Sisters United Alliance out of Texas, who identifies women who are registered to vote but only voted once – or never at all," she added. "It is a completely different universe of voters – and we've been cultivating a relationship with them." According to the SUA website, the organization used this tactic to flip Congressional seats and several Texas House seats in 2018.
Williams's goal is to take the best of these two successful programs to create an outreach strategy for New Mexico's CD 2 and other seats in southern New Mexico.
"We need to remind people in this area what (CD 2 Rep. Yvette Herrell) is voting against, and what the impact of that vote is," she said. "For example, she voted against the American Rescue Plan Act, which brought money into Socorro to get more new deputies – and raise their pay. We need to let people know about the lies she spreads about immigrants, her position against education, vaccinations, and businesses."
Why is Williams so passionate about this fight to turn CD 2 blue?
"One of the reasons is because I'm so deeply offended by the erosion on democratic principles because of the extremist fringe," she said. "My father was a U.S. Air Force pilot and fought in World War II and Korea – he had orders for Vietnam, but both of my older brothers were already serving. This hits close to home."
"You either know what it's like to put your life on the line, or you don't." she added. "My father fought against fascism. I know some stories – he came limping in with his plane shot full of holes and the guy next to him was dead. My father put his life on the line to defend those principles, and there are people representing us who voted to overturn a free and fair election. I never thought I would see it – so this is personal to me. And activism was the only way I could cope with the anxiety and fear, channeling it into doing something. This is an extension of that, and so I really hope and believe it will make a difference."
To learn more about Blue CD 2 New Mexico click HERE.