Serving New
Mexico's Veterans
Commitment To Serve Those Who Have Already Served
The Veterans and Military Families Caucus champions the interests of our veterans and their families and advocates to ensure the benefits they have earned in service to our nation are protected. Our country has a sacred, moral responsibility to honor all of our veterans and wounded warriors. The Caucus works to bring more veterans with aligned values into the DPNM and to ensure the DPNM carries out its responsibility to support issues specific to veterans and their families.
Veterans and their families are both making news and keeping a close eye on the news. 
Events happen every day that effect our world, our country, our state, and our lives. 
Read the stories here that our members think are important to veterans.
There are more kinds of stories than just news, there are stories about our veterans. 
U.S. Senator Martin Heinrich Speaks Out About Veterans
"Few sacrifices are as selfless as those our military service men and women make in defense of our country. The tradition of answering the call of duty runs deep in New Mexico's history. One of the most important responsibilities as your U.S. Senator is to keep America's promise to our Veterans. " – Senator Martin Heinrich 2021
New Mexico State Senator Harold Pope Jr. Speaks Out About Representation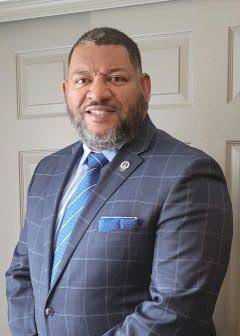 Newsletter Feb. 17th, 2021
I hope everyone is staying safe and warm during the snowstorms across the State! As legislation continues to heat up in Santa Fe, I want to make sure and update you on key legislation:
COVID-19 Relief Package – Last week, we voted a package of bills in the Senate that gives much needed relief to working families and small businesses including a SB 1, which I am a proud co-sponsor. SB 1, 2, and 3 will allow for tax credits to working families, immediate grants to businesses affected by the pandemic, and reduced gross receipts tax for certain restaurants. This was my top priority – to fight for New Mexicans who need it most.
"If we're not there, we do not have a voice"
New Mexico's first Black state senator shares his journey to the seat. 
Sign Up For Our E-mail Newsletters Here
NEW MEXICO VETERANS AND MILITARY FAMILIES CAUCUS
of the Democratic Party of New Mexico
P.O. Box 13
Tijeras, NM 87059
(505) 357-5334